-September 26, 2021-
18th Sunday after Pentecost
10 AM Sunday School
11 AM Service
Holy Communion
Mite Box Collection
-September 29, 2021-
7 PM Zoom Bible Study
Join us for Sunday School!
Good Shepherd offers Sunday School for children from pre-school up through elementary school (for youth ministries, see our YOUTH! page).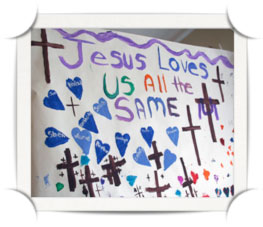 Sunday School teachers at Good Shepherd provide relevant lessons from God's word that will help prepare students to live as children of God in today's world.
Lessons also help children build a foundation of faith by teaching them the love of Jesus through Bible stories.
At Good Shepherd, we believe that family interaction in worship is tremendously important.